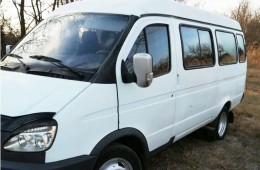 Toyota minibus service 6 seats. Small minibus with all-wheel drive (4*4), high ground clearance or high ground clearance, convenient for trips to the mountains and the sea. The seats in the cabin can be conveniently deployed in any direction or removed. Their backs can be easily folded if necessary to achieve a flat surface. Despite its small size, it can accommodate up to 6 people with large backpacks. On the roof there is also a small trunk + Luggage compartment in the rear of the cabin (see photo below).
Many motorists are well aware of the high quality and reliability of Toyota cars. Transport from Japan is of high quality. Often, various car models surprise and delight with the durability of their owners.
The upper sides of the minibus have semi-transparent hatches that can be opened if necessary, for example in summer. In winter, thanks to a separate supply of warm air, the rear of the car is no less warm than the front. This Toyota minibus is often ordered by small tourist groups for trips to the mountains or instead of a regular taxi.