My contacts: Phone + WatsApp +7-928-40-95-512 , postal address, e-mail on the Internet
.

Let's get acquainted, my name is Mihail Hofman", I live in the South of Russia in Krasnodar. I will personally supervise your meeting in the city of Krasnodar after arriving in Russia and personally transport you to the mountains on the mini bus Gazel. All emails and messages on the Internet I look every day, with rare exceptions during long trips into the mountains. In any case, you should know that I read your letters to a maximum within several days.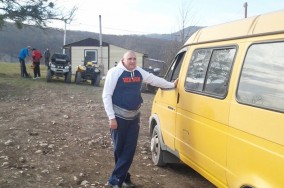 If You are preparing to hike in the mountains of Russia on the territory of the Northwest Caucasus and decided to book the services of our transport to transport tourists into the mountains,...

Our routes of transportation of tourists for Hiking in the mountains: Krasnodar - Arkhiz, Phiya, Zagedan, Damkhurts, Novoprokhladnoye, Ust-Sahray, Guzeripl, Khadzhoh, Lago-Naki, Psebay, Nikitino, Dombay, Guamka (Guamskoe gorge), Mesmay, Kamennomostskiy, Chernoreche, Kurjinovo, Psemen, Rozhkoa, big Azishskaya cave, Yavrova, (Yavorovaya) glade, the guerrilla glade, the rock Kiseleva, Krasnaya Polyana (Sochi)... to establish contact with us, you can call on our mobile phone, send a message to this email address, (e-mail) or go to the order page where the form send the mail. If you need further guide in the mountains, write a Hiking tour in the mountains, the planned number of days of the campaign and we will determine the cost of our services.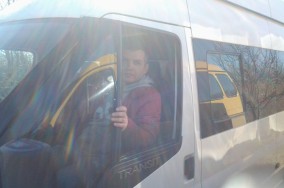 Please email or call us in advance. Important!!! You have to understand that we speak and write in German and English language is not very good. But You don't have to worry about it very much! Keep in mind that we have repeatedly met and transported the tourists from other countries for Hiking in the mountains of Russia and have practical experience with them. To confirm his words, we are ready to provide contacts of tourists residing in Germany and who has already been to a hike in the mountains of Russia. We are confident that they will only give you a good recommendation for us!

We are located in the South of Russia, in the city of Krasnodar in Krasnodar Krai. So we can meet your travel group at the railway station or the airport of the city Krasnodar.
We will be happy to provide transportation services and to help tourists arrived
from other countries

to Russia reached the right place for a hike in the mountains of North-Western Caucasus, Karachayevo-Cherkessia, Adygeya, Stavropol, Krasnodar Krai.

We would very much like to make guests knew that in our country and in the Caucasus mountains inhabited by simple and good people. Come to us to Russia and see for yourself! And we can help you with this...

Waiting for your letters and messages.
(the computer translation.)