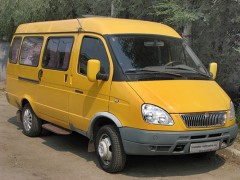 The link to the photo of the Gazelle for transfers, transportation, travel tourists before hiking into the mountains from Krasnodar - at the end of the article. A little less space for travel accessories. Russian minibus, Gazelle, that is the most inexpensive and popular transport among tourists for transfers, transportation, travel before Hiking.
 If your tour group is going to Russia to hike in the mountains, our driver will meet you at the station, Krasnodar airport and transportation to the mountains of the North Caucasus (Adygea, Karachay-Cherkessia, Krasnodar or Stavropol region). After the trip - transportation to the airport, train station Krasnodar. It is necessary to know, that 13 tourists with large backpacks of tourists this vehicle can not accommodate can. And if necessary we can order simultaneously 2 gazelles.
If you have questions, it is better to write e-mail or in the comments after the article.
Experience driver for transfers, transportation, travel to the mountains for 20 years.
 (the computer translation...)