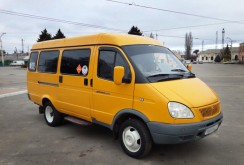 Photo van the Gazelle for more details presented at the bottom of the article. From the pros:

1. Soft comfortable Seating in the cabin,
2. More space for travel bags and luggage,
3. Seats middle and rear set down.
4. Experienced driver who is well-versed in the mountains throughout the Northern Caucasus.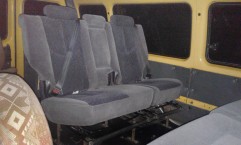 If necessary, transportation of tourists simultaneously on two gazelles. But if you compare the capacity of the minibus with 12 seats 9 with local option, it is necessary to understand the following.

The amount of salons in 12 local gazelles and ten-seat minibus are the same size. And in the case of the first option auto, travelers often have to take backpacks seat. At the time, as in 9-seater minibus comes with plush wide seats, and all the tourists will sit and look forward. All this is very important during long transfers, transportation, travel before hiking.

Thus, according to many of our former clients, this vehicle they like the most.

Photo Gazel Minibus with soft Seating for 9 persons - Transportation to the mountains
 (the computer translation...)